CamoCapture, putting your passion for nature at the heart of our mission
At CamoCapture, we believe that nature is an invaluable treasure. That's why we've created a company dedicated to helping you immortalize the magical moments you experience in the heart of the wild.
Our story began with a team of nature and technology enthusiasts who wanted to share their passion for discovering and observing animals in their natural habitat. Thus, CamoCapture was born, a brand entirely devoted to offering you the best equipment for exploring, observing, and photographing wildlife.
Our commitment to you:
🌿 Quality: We carefully select our products to guarantee you an unforgettable experience and quality memories to share.
🌿 Innovation: We are constantly on the lookout for the latest technological advances to offer you ever more efficient and suitable equipment for your needs.
🌿 Service: Your satisfaction is our priority. Our team is here to guide and advise you in choosing your equipment and answering all your questions.
🌿 Responsibility: Protecting nature is essential. CamoCapture is committed to adopting environmentally friendly practices and supporting initiatives for the preservation of wildlife and plants.
🌿 Community: Together, we form a passionate and committed community for the discovery and preservation of nature. Join us and share your experiences, photos, and adventures with other wildlife enthusiasts.
By choosing CamoCapture, you're part of a human and exciting adventure. You're joining a family of passionate individuals who share your values and love for nature. Together, let's help preserve the beauty of our planet and the richness of its wildlife.
Discover our product range now and let yourself be guided by the passion that drives us. CamoCapture, your partner for capturing the magic of nature.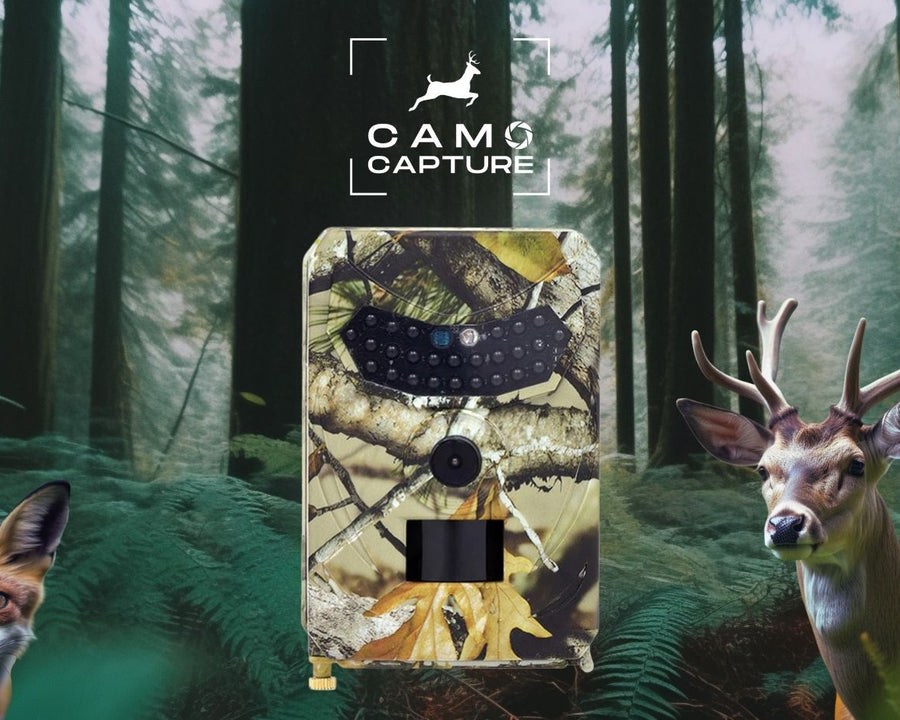 WildShot™, the perfect companion for nature enthusiasts
Discover WildShot™, our innovative and powerful trail camera. Capture high-quality photos and videos, effortlessly and discreetly immortalize magical moments of wildlife. Make it your go-to and experience unforgettable memories.