Skip to product information
WildShot™, the stealthy and high-performing trail camera
€53,99TTC
CamoCapture WildShot™ is the easy-to-use trail camera.
Capture the action automatically
Full HD
Nocturnal vision
12-month autonomy
Perfect for hunters, hikers, travelers and landowners, the WildShot™ automatically captures the most incredible moments of the wildlife around you. Never miss a second again.
Technical specifications:
Video resolution: Full HD 1920 x 1080p at 25 FPS for smooth footage
Photo resolution: 12MP (4032 x 3024) for sharp and accurate images
Trigger time: 0.5 seconds to never miss a moment
Operating mode: 3 photos + 10-second video
Lens angle: 120 degrees for a wide field of view
Infrared lamps: 26 LED 940 nm, 15-meter range for optimal night vision
Protection rating (water resistance): IP56, weather-resistant
Storage: micro SD card up to 32GB (not included)
Connector: USB 2.0
Power supply: 4 AA batteries
Standby battery life: up to 12 months, reduced power consumption
Operating temperature: -10°C to +70°C / -14°F to +158°F
Size and weight:
Dimensions: 135 x 90 x 55 mm, minimal footprint
Weight: 160 g (without batteries)
Package contents:
1 x WildShot™ Hunting Camera
1 x Mounting strap
1 x USB cable
1 x Card reader for viewing your data
1 x Comprehensive user manual
The WildShot™ hunting camera is designed to provide optimal performance in a compact and lightweight format. With its advanced technical features, capture nature in action with ease.
At CamoCapture, we're committed to satisfying our customers, and that includes a hassle-free shopping experience:
🚚 Shipping:
FREE shipping for all orders over $50
Same day or next business day shipping
⏰ Delivery times:
France and Europe: 6 to 10 days after your order
Overseas territories and the rest of the world: 8 to 14 days
🔄 Returns and exchanges:
FREE returns within 14 days
Unused items in their original packaging accepted
Refund or exchange, your choice
We ensure that your WildShot™ camera meets your expectations, whether you're a hunter, hiker, or farmer. With CamoCapture, enjoy fast shipping and worry-free returns for a shopping experience you can trust.
12 month warranty (extendable)

24/7 Support

Free delivery from 59€
See WildShot™ in action
See for yourself the exceptional quality of the videos captured by our hunting camera
Our customers' adventures with WildShot™
We are proud to serve nature lovers to capture unforgettable moments
Great camera! Photos and videos are crisp and night vision is impressive. I recommend it.

I am delighted with my purchase. Easy to install and use, nature is better to watch than any Netflix series!!

Quality and robustness at the rendezvous. I was able to capture wonderful images of the animals in my area.

The WildShot™ camera exceeds my expectations. The autonomy is incredible and it resists bad weather really well.

I've been using it for 2 months and it works perfectly. Discreet and efficient, it is an excellent investment.

Very happy with this trail camera. The images are of high quality and the motion detection works wonderfully.

Exceptional value for money. I am impressed with the performance and ease of use of the WildShot™.

I gave it to my husband who is a hunter, and he is delighted. The images are superb and the camera is very resistant.

Ideal camera for observing animals without disturbing them. Night vision allows you to see clearly at night.

As good as more expensive cameras. Image quality and motion detection are excellent.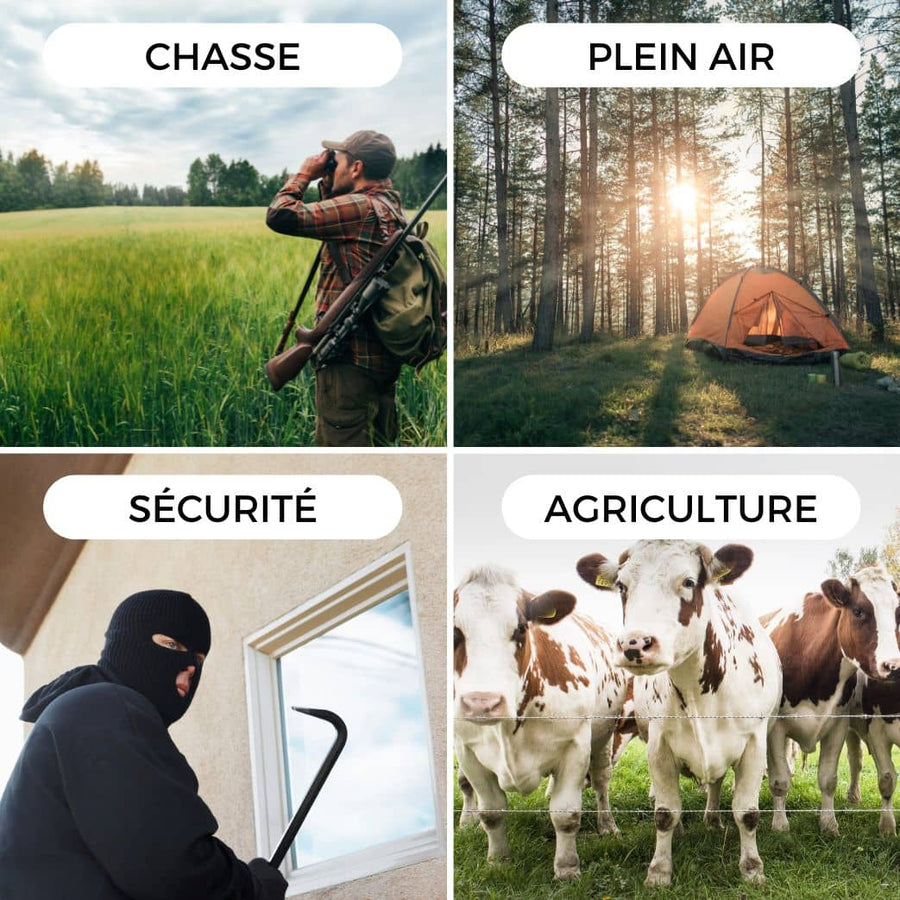 For hunting, security, observation, and more
Versatile and high-performing, it is your ally for all your outdoor observation needs.
Automatically capture the moment
Rapid 0.8s trigger
15m motion detection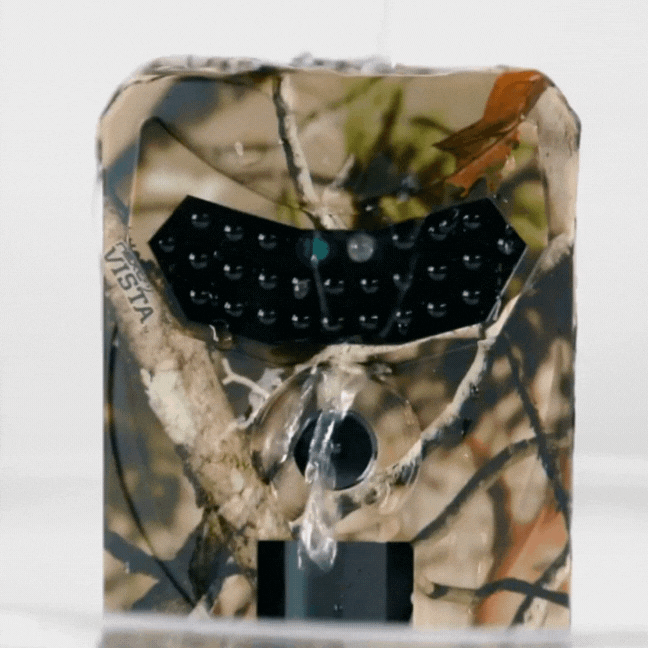 Built to withstand rain, wind, and snow with ease...
With IP56 protection, your WildShot™ is weatherproof for year-round use.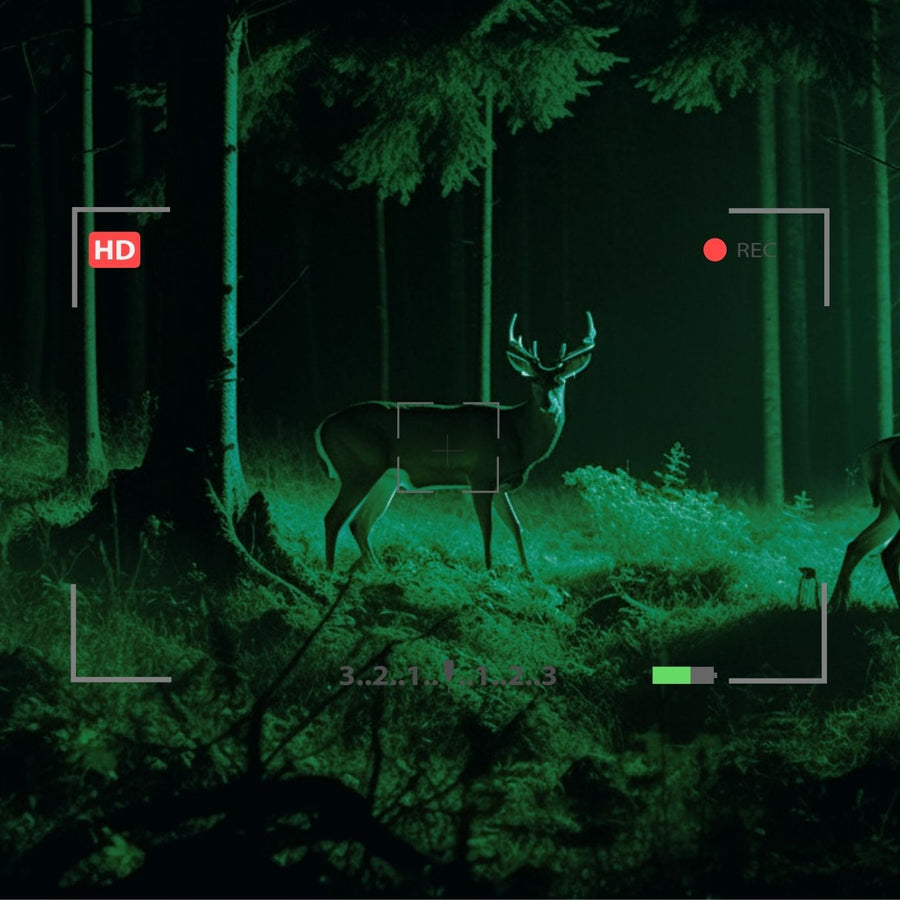 Hides in complete stealth
Remains invisible to animals
Camouflage design
Night vision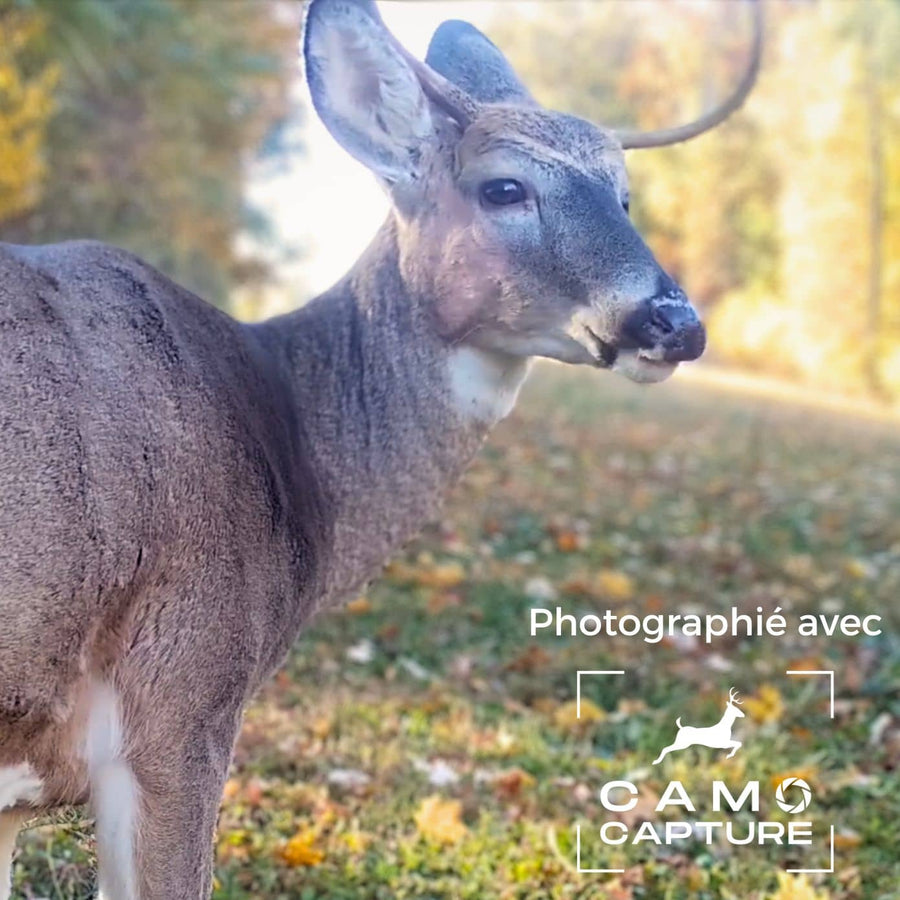 Exceptional photo and video quality
12 MP Photos
1080P Full HD Videos
Unmatched clarity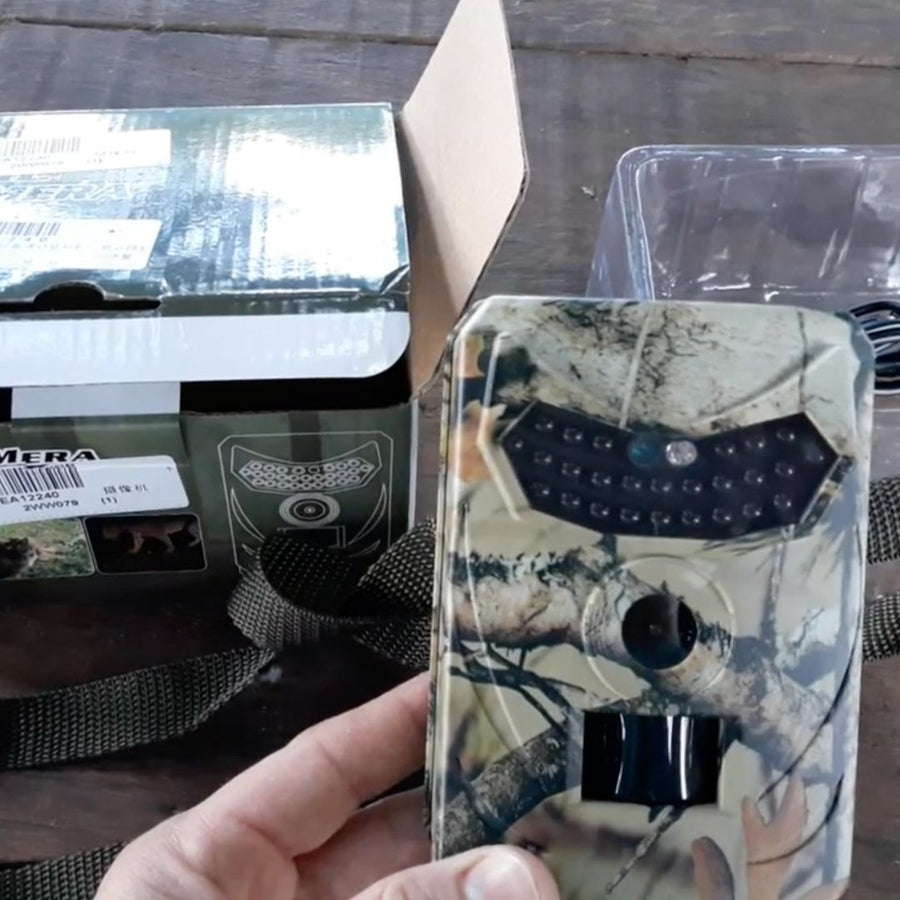 Ease of use
No need to be an expert, the WildShot™ is simple to install and use.
Choose performance
FAQs
Answers to Your Questions
The maximum resolution for photos is 12 MP and for videos it is Full HD 1080P (1920 x 1080).
The camera detects movements up to 49 feet (15 meters) away thanks to its PIR sensor, which is the equivalent of the length of a volleyball court.
The WildShot™ camera supports MicroSD memory cards up to 32 GB (not included), equivalent to 10 hours of Full HD video or approximately 10,000 photos at maximum resolution.
Orders placed with CamoCapture are dispatched the same day and delivered within 6 to 10 working days. Shipping costs are free for all orders over $50. They are $5.90 for lower orders.
Once your WildShot™ camera has shipped, you will receive an email with tracking information and a link to track your package online so you can stay informed of your order's progress.
Le choix de la meilleure caméra de chasse nocturne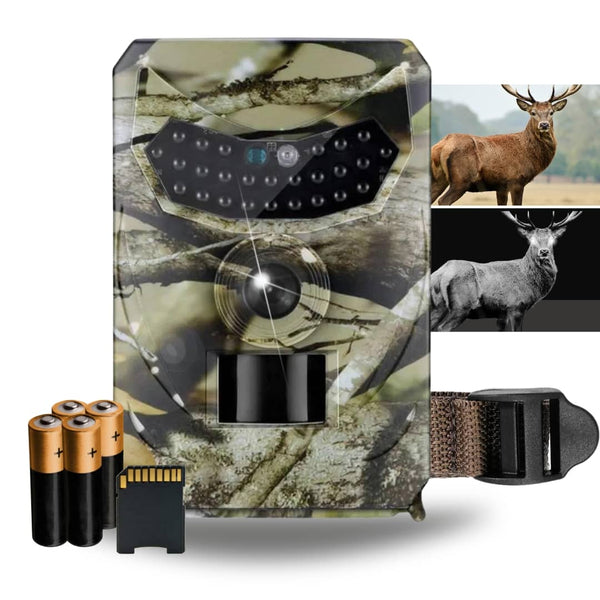 WildShot™, the stealthy and high-performing trail camera
€53,99